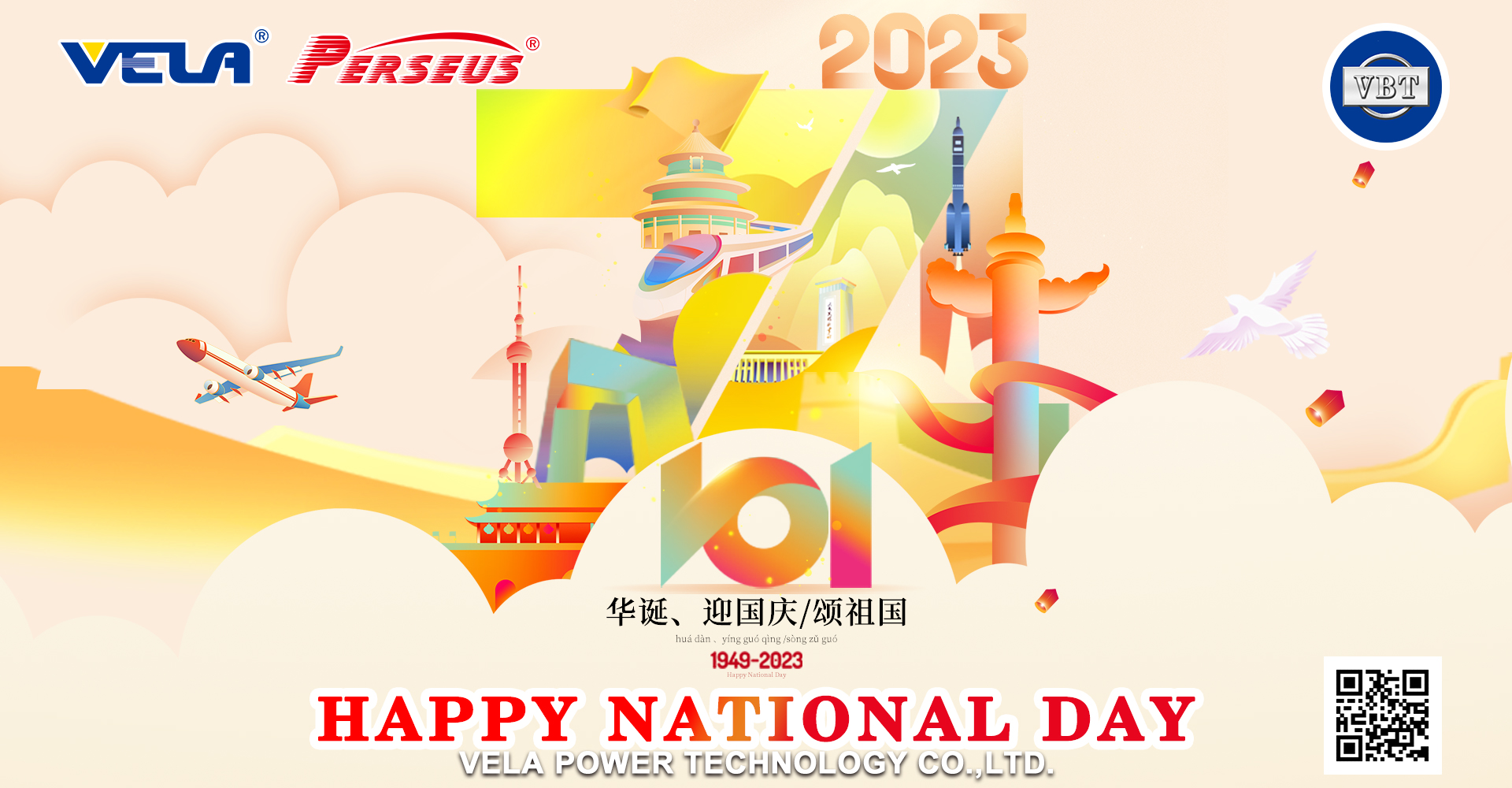 National Day of the People's Republic of China, sometimes referred to as National Day or National Day, is a festival established to commemorate the founding of the People's Republic of China. The celebration date is set as October 1 every year
In observance of the Chinese National Day,our office will be closed from September 30th to October 6th , 2023. The next working day of the will be Saturday, October 7th.
During the special days,we celebrate our country 74nd anviversary of New China ,wishing our country thriving and long live the great motherland!

If you have any inquires for batteries, pls feel free to contact us, thanks for your coordination and hope you can share our happiness.

Vela Power Technology Co.,Ltd