Description
Model:
YIX30-BS
Color:
Black
Brand Name:
Vela
Certificate:
CE,IOS9001,ROHS
Capacity:
30ah
Packing:
Carton & Pallet
CCA(A)(-18℃):
270a
Application:
Motorcycle
Volt:
12v
Place of order:
Guangdong
Type:
Dry Charged
Maintenance Free
Material:
Lead acid
Lay out:
2
Price term:
FOB,CIF,EXW,FCA etc.
PCS/CTN:
8 Pieces
Payment:
L/C,T/T
Dimension(mm):
166*126*175
Delivery:
About 30 days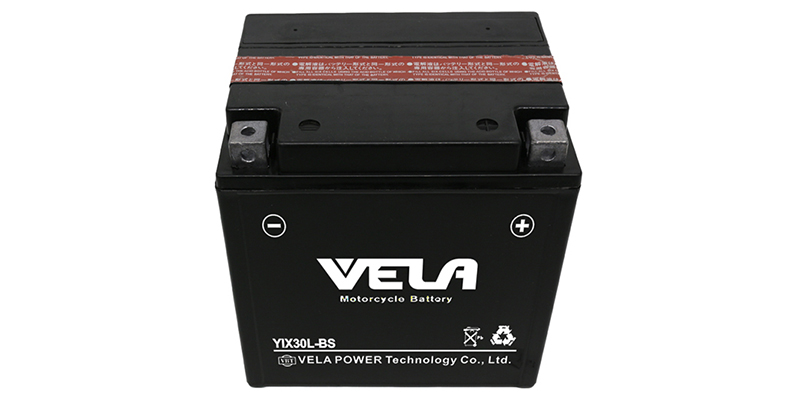 High start up performance
Longer storage time
Use conveniently
Low self discharged rate
Environment friendly
VELA Power Technology Co.,ltd,specialized in making Car & Motorcycle & other Batteries production for different models for more than 20 years.
And we can provide Wet charged MF ,Dry-charged  MF ,Conventional and GEL Battery models .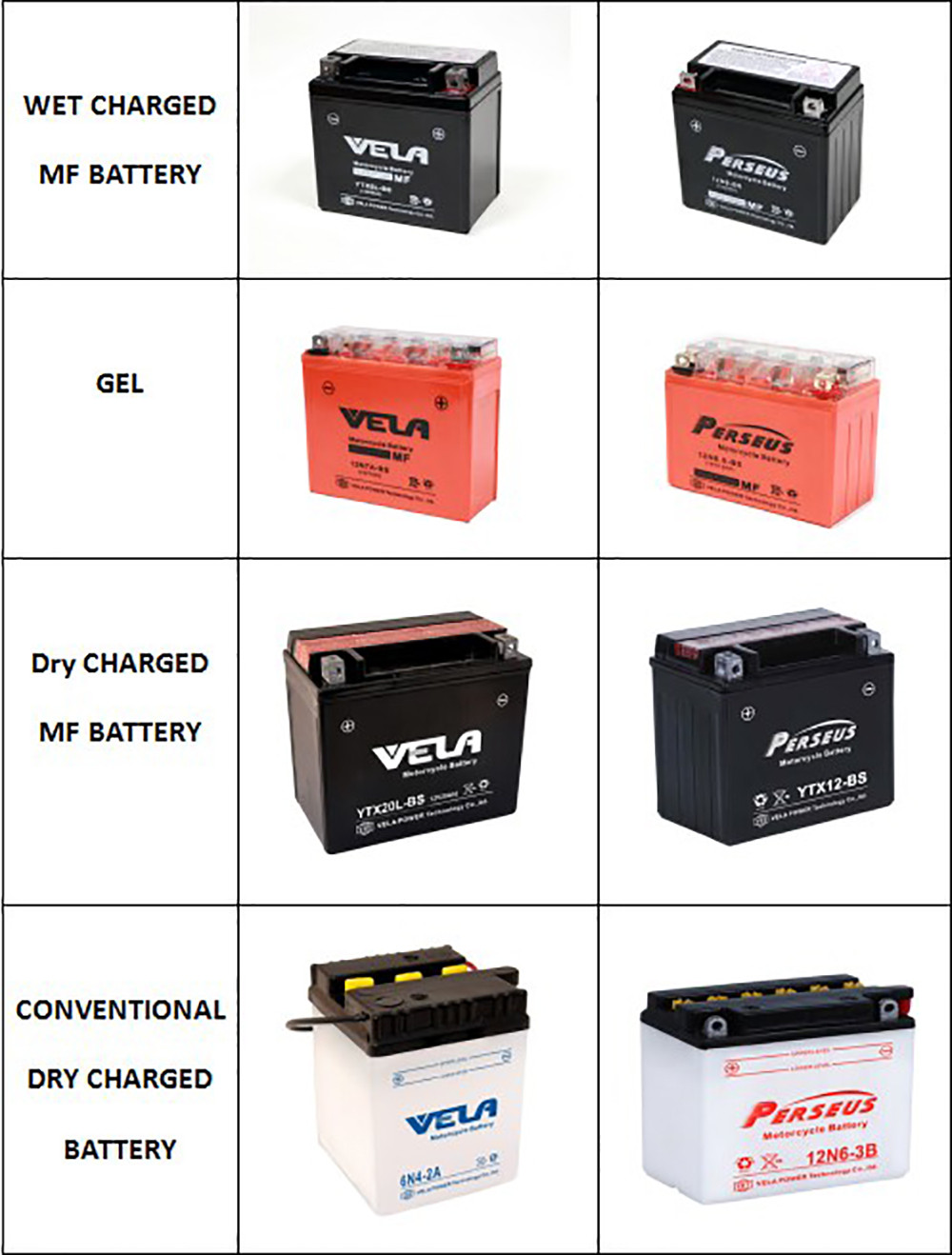 part.1
High start-up performance
The loose material unique formula that provides more current,high start-up nature.Radial grid design,low temperature start-up performance better.High-performance isolation panels,high output power and explosive.
part.2
Self-discharge
Special alloy plate,place a long time.
part.3
High quality Reliability
The use of new body, plate corrosion and temperature resistance,long life.
part.4
That use of the good
Nitrogen filling, aluminum foil sealing textiles plate oxidation, implantation electrical contact liquid can be used.
part.5
parameter
Application: starting battery for E-bikes, motorcycles, utility vehicles, scooters, ATVs, riding mowers, personal watercraft and snowmobiles.
Certificate: Our product meet the ISO9001 ,SONCAP ,CE certificate standards.
Brand: Perseus& Vela;OEM Service available.
1 security
1.1 The battery contains a highly corrosive sulfuric acid liquid. Keep this product away from children. Users must wear safety glasses and rubber gloves when using the battery. If sulfuric acid splashes on your eyes, skin or clothing, flush with plenty of water. Or go to the hospital in serious circumstances.
1.2 Hydrogen and oxygen are generated when the battery is charged, and it may cause a fire or explosion when the exhaust port is clogged. So batteries should be kept away from fire and prevent short circuits
1.3 The battery surface is made of flammable polypropylene and should be kept away from fire.
2 storage
2.1 This type of battery is a liquid lead-acid battery and should be stored in a dry, clean, well-ventilated place at a temperature of 5-25°C. Avoid direct sunlight and at least 2 meters from the heat source.
2.2 The battery must not be inverted or tipped over. And must avoid any mechanical impact and heavy pressure.
2.3 This series of batteries can be stored at room temperature for 6 months, do not need to charge before use within 6 months. If the battery is stored for more than 6 months. It can be put into use after charging.