If you are planning to get a battery for your lawnmower, the first thing that you should look into is choosing a reliable and high-quality manufacturer. It is because most of the batteries that can be found in the market today are not as durable as they claimed to be. If you need a high-performance lawn mower battery, VELA has the perfect product for you.
VELA Lawn Mower Battery:
The VELA
Lawn Mower Battery
 is specifically made for all your lawn mowing, garden tilling, and landscaping equipment. This battery provides you with the optimal starting power for your lawn or gardens care riders. It is maintenance-free and boasts long service life with vibration-proof. With top post terminals, you can easily hook up and install our lawn mower battery. It provides up to 300 cold-cranking amps of power to power your lawnmower. The battery is also compatible with a broad range of lawn and garden vehicles (lawn tractors, riding mowers, rear-engine riders, small engines, etc.) and is long-lasting, reliable under normal conditions of use.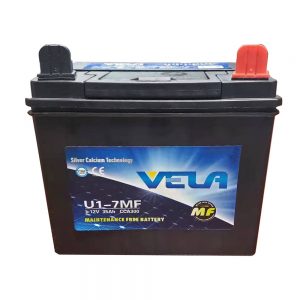 Furthermore, VELA lawn mower batteries are equipped with fleece inserts to maximize their cycle stability, decreasing their self-discharge time and allowing for an easier start-up. Modern design, lead-acid battery is completely gas-free, leak-proof, and tilt-proof, making them optimal for the riding mower. The lawnmower battery has only low internal resistance, so charging is a quick process. Using a high-current output allows you to quickly resume activity without delay. This battery is an optimal choice for homeowners looking for reliable equipment that can be used in a wide range of weather conditions and maintenance requirements. Now you just need to contact us to get a free quote on the best Lawn Mower Battery.