Description
12V Vehicle Battery Tester BA1000 with Built-in Printer
It always connects to the 12V battery in CCA, voltage, resistance, charge and health status, especially for cranking and charging system test for 12Vvehicles, and auto-save testing result. print them via built-in printer.
Detailed Images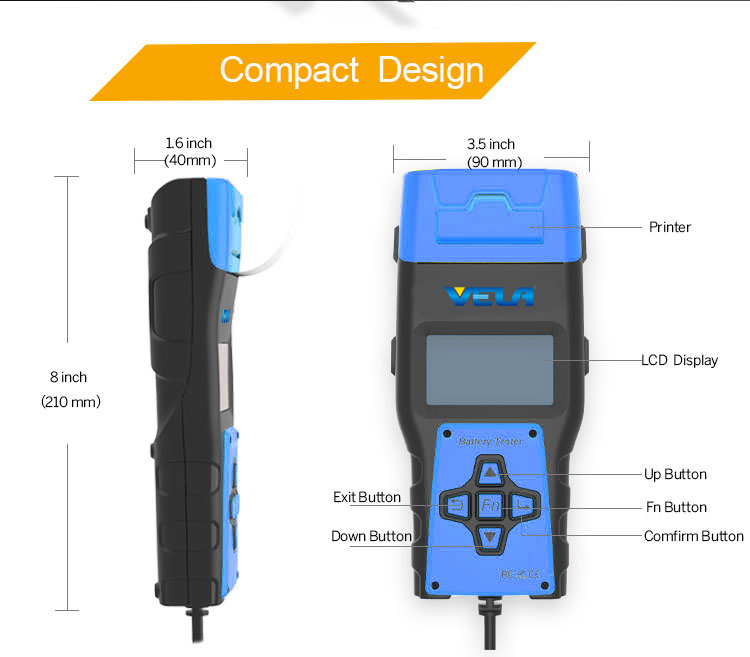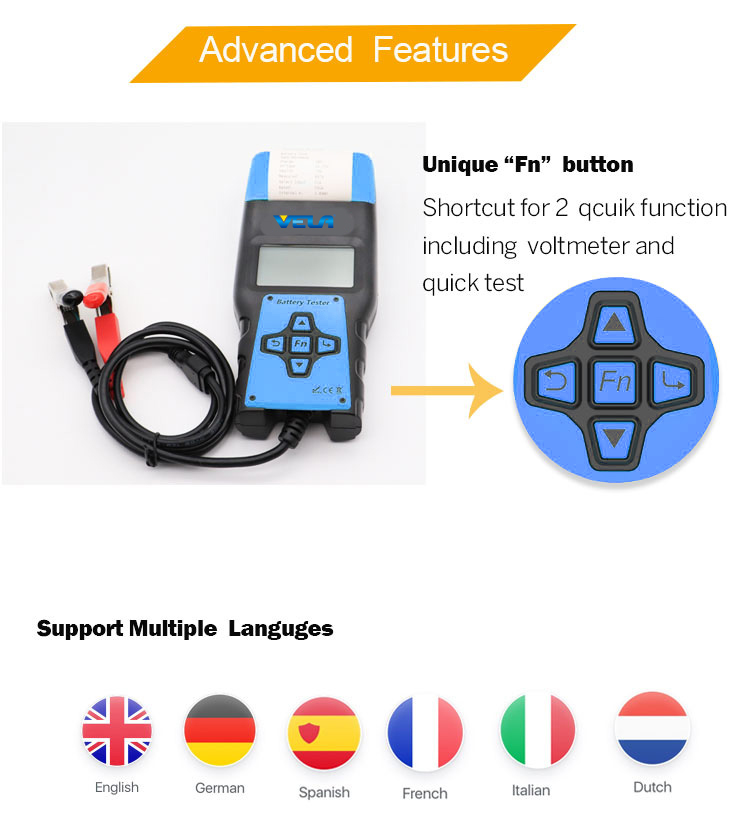 Key Features                                                                                                                                                     
1. Print function via built-in printer.
2. Test battery CCA, voltage, internal resistance, health and charge.
3. Analysis result: Good Battery, Good Recharge, Charge & Retest, Replace, Bad Cell & Replace
4. Support all battery standards, like JIS, DIN, IEC, EN, SAE, CA, CCA, GB, BCI, MCA.
5. Protection of short-circuit and reverse connection.