Description
MONO SOLAR MODULE 156' 260-285W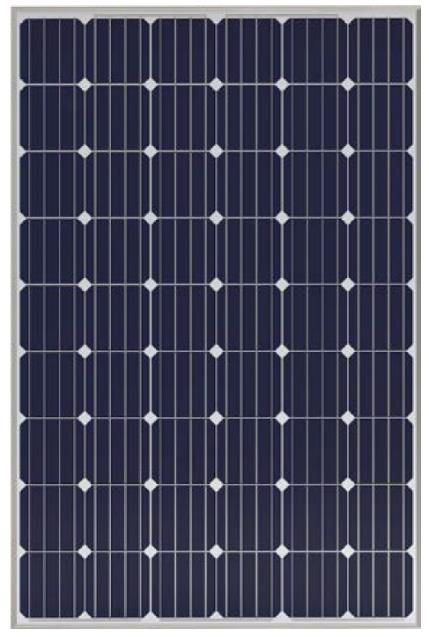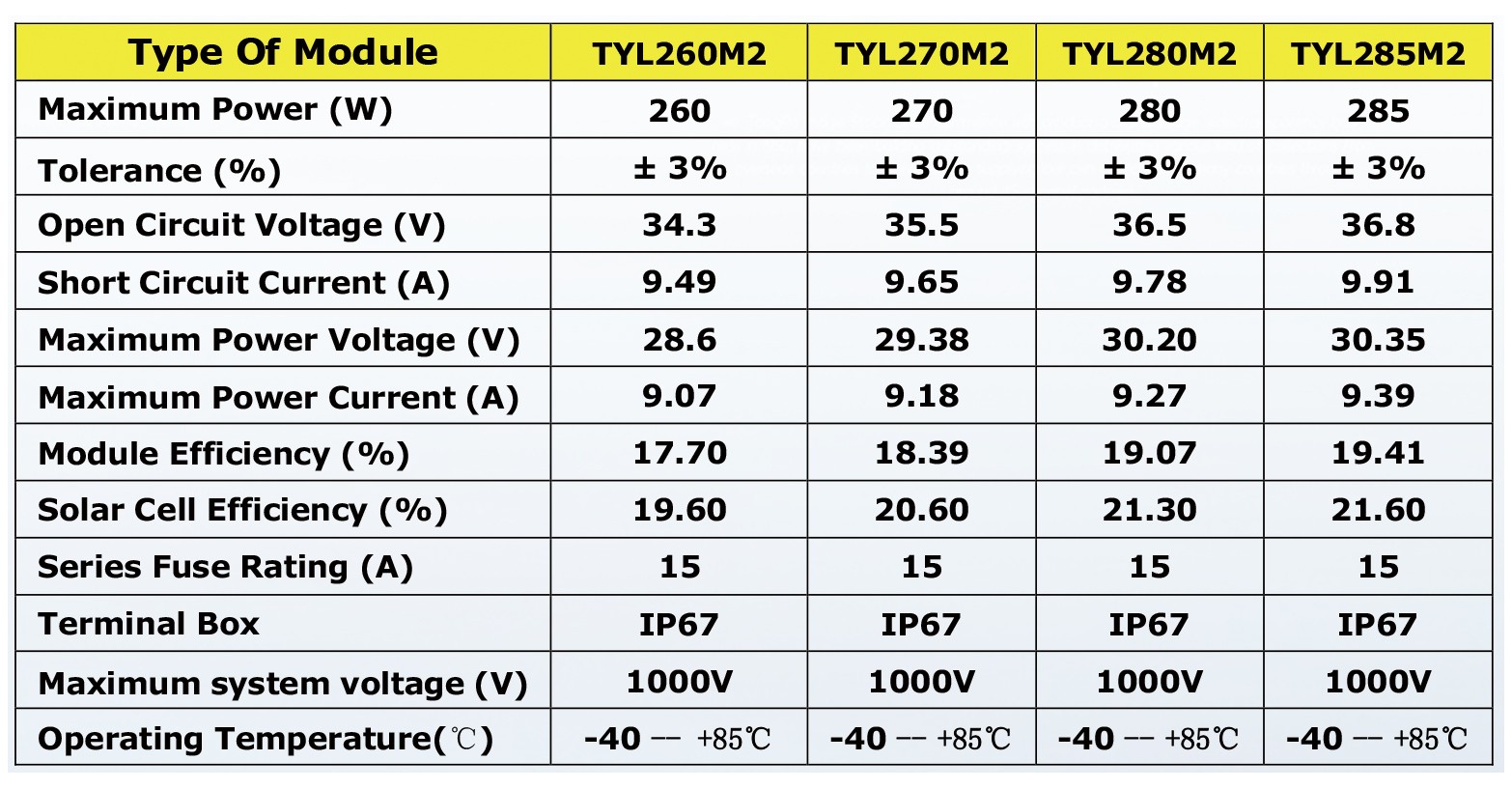 Product Feature  

       ● Bypass diode minimizes the power drop by shade.
       ● The conversion efficiency of solar cell is above 19%.
       ● White tempered glass, EVA resin, weather proof film and anodized aluminum frame to provide efficient protection from the severest environmental conditions.
       ● Waterproof Perfect for grid applications.
       ● Product guarantee 10 years.
Quality Assurance  

     ● Electrical Insulation test             ● Outdoor exposure test
     ● Hot-spot endurance test            ● UV-exposure
     ● Thermal cycling test                   ● Humidity freeze test
     ● Damp heat Test                        ● Robustness of terminations test
     ● Wet leakage current test            ● Mechanical load test
     ● Hail impact test                           ● Bypass diode thermal test
 Physical Specification  

                Dimesion:1480*992*35MM           Weight:15KG/PCS          Packing: Each box capacity: 31 pcs
Electrical Characteristics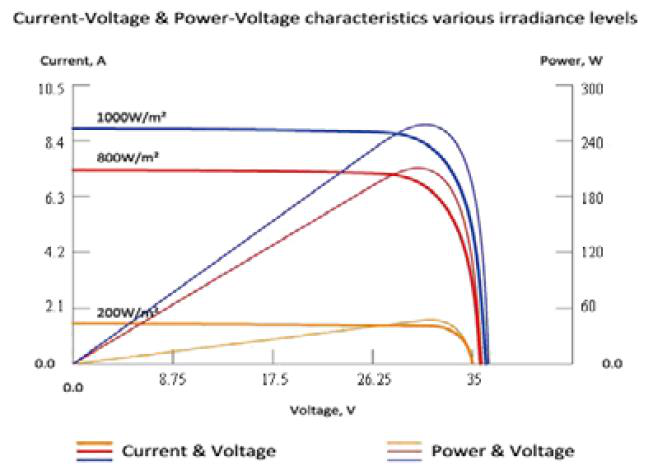 Electric Performance Typical Performance Characteristics 

Short Circuit Current Temperature Coefficient %/℃

  0.041

Open Circuit Voltage Temperature Coefficient %/℃ 

 -0.393

Maximum Power Temperature Coefficient %/℃

 -0.310

Performance Warranty: 90%output:12 years; 80%output:25 years