Batteries predominantly supply backup power during a power outage. No doubt, as the use of batteries is vast, they are found everywhere, from computers to automobiles, and UPS to solar power generation systems. Various types of batteries are designed for various purposes.
In this article, we will briefly discuss some fundamental characteristics of OpzV batteries. Read on to know what these are:
 OpzV Battery:
OpzV batteries (GFPV & LFPV) battery falls in the category of gel battery equipped with tubular plates. A gel electrolyte (it is a solid polymer electrolyte, plasticized with more than of solvent in volume content) is present inside the battery. Due to its gel-like texture, the electrolyte will not flow or not suffer from any type of leakage.
The tubular plates are adopted with positive plates. Hence, prevents the active material from falling off. OpzV batteries are in demand for various reasons. The cycle life of such batteries is 3 times longer than that of standard batteries. It can easily meet the needs of equipment for deep cycles. They are very convenient for users because they are 100% maintenance-free batteries.
Furthermore, the performance meets the standard DIN40742. Such batteries come with a PVC-SiO2 separator, which is unique for gel batteries with small holes. The separator has high volume porosity, minimum electrical resistance as well as excellent wettability.
OpzV batteries are maintenance-free during the whole service life and have the characteristics of a low self-discharge rate. Such batteries are used for various purposes. Some applications are listed below:
Applications of OpzV batteries:
Telecommunication equipment
Wind power system
Security devices as well as fire alarm systems
Electronic instruments
UPS power supply, and more.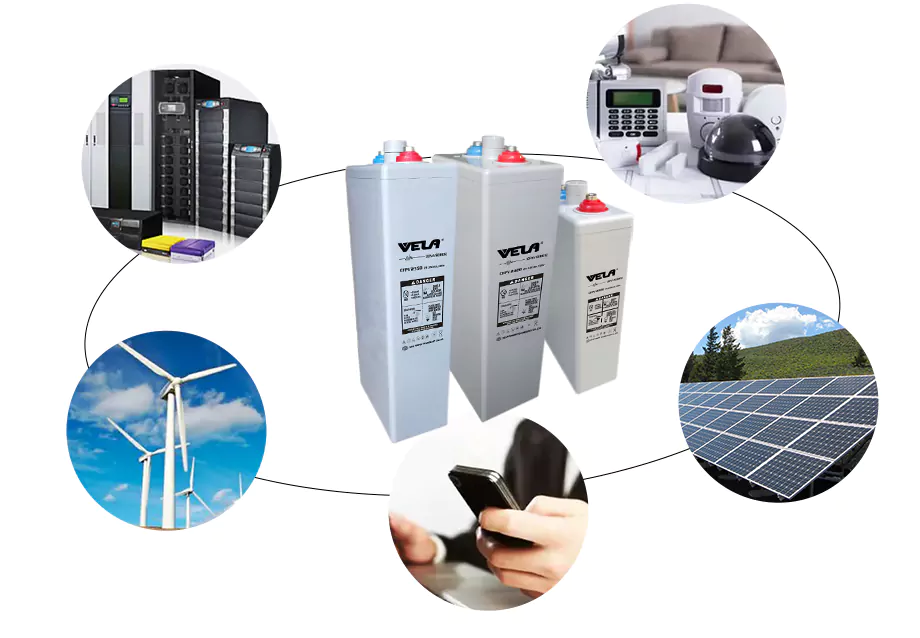 Where to buy the best batteries at the best prices?
If you are looking for an online professional supplier of automobiles, motorcycles, and industrial batteries at affordable costs, we suggest you contact VELA Power Technology Co., Ltd.
It is a professional manufacturer as well as supplier of various types of batteries. VELA is superior to other companies because of its 15 years of experience in dealing with customers around the world.
The bottom line:
Doubtlessly, OpzV batteries are the best batteries in terms of the best efficiency and high life span. If you want to buy an OpzV battery or another type of battery at affordable costs, VELA Power Technology is the best option for you.